And a Happy New Year!
We hope you all had a fantastic Christmas and are now looking forwards to the New Years festivities.  We are only closed on New Years Day this week so it's pretty much business as normal.  Go ahead – place your order & we will get it to you as per the schedule below.
Round and Round we go…
We are now in full swing as the chill descends – and to make things as efficient as possible we have implemented a 'rounds' system so you will never be more than a few days away from your coal delivery.

A VERY WARM WELCOME – 10% off for all!
If you are ordering with us for the first time, we would like to welcome you with our 10% introductory offer – simply apply the discount code INTRO on checkout.
Not forgetting our existing customers – a great big thank you to you all!  As a little pressie, and to keep things fair, we are offering each of you (a once-only!) 10% off your order with us – your discount code to be used at checkout is the word THANKS.
These offers may only be used once per household and may not be used in conjunction with any other offers or promotions that we may have running.  Please do not use these codes more than once – we update your accounts with these details and don't want to have to be asking you for more money before delivering your coal…
Need help choosing your fuel?
Don't forget if you are wondering which is the right fuel for your fire or appliance, you can just drop us an email or pick up the phone (245678) and we will do our best to help you choose.
Your delivery is just a few clicks away…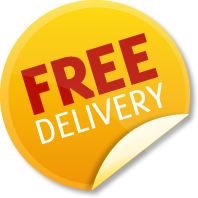 Subscribe to our mailing list here
For the latest product information, contests and a whole lot more!