Home Page

It's warming up……
so why not check out our range of BBQ products
And as a result we are altering our delivery schedule for the next few months.
Click here for the weather forecast
Please see our revised delivery schedule as follows:
Tuesday: All Areas
Thursday: All Areas
*For deliveries, orders must be placed by 4pm on the day or days prior to the scheduled delivery days listed above
*Orders placed between 4pm on a Friday & 8am on a Monday will be delivered on the next scheduled delivery day thereafter
Download our new app!
Scan this code or click on the App image or following link to send to your mobile or tablet
http://m.appbuild.io/guernsey2
Notice:
If you are a Housecoal user, you may have seen recent UK newspaper reports that the UK Government has decided to ban Bituminous Housecoal in England.
This ban is only applicable to England & is scheduled to take effect from May 2023.
Please be assured that Guernsey Coal Distributors have plentiful supplies of its full range of quality Housecoals & HETAS approved Smokeless fuels available for both delivery & collection.
Guernsey Coal Distributors will continue to serve Guernsey with the best quality Housecoal & Approved smokeless fuels for many years to come!
For more information, please contact us on Tel: 245678
Coal ban press release: https://gsy.bailiwickexpress.com/gsy/news/coal/#.Xl6DpKj7Siw
 BURNING SMOKELESS FUEL VERSUS LOGS ON A MULTI FUEL STOVE
The many benefits of burning a smokeless solid fuel when compared with burning logs on the same appliance can be seen in a VIDEO HERE …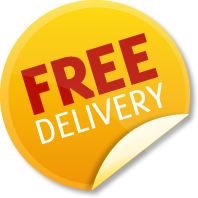 Subscribe to our mailing list here
For the latest product information, contests and a whole lot more!